Step 1
Browse and select a product from our shop. If no products match your requirements, please contact us.
Step 2
Prepare a design or description of your product. Use your own template or download ours from the product page.
Step 3
On the product page, enter your order details and information to generate an instant quote and request a free mockup.
Step 4
You will receive a mockup of your design from us by email within 2 business days. Request changes or approve.
Step 5
Proceed to production or request a pre-production sample (deposit required). Most orders are invoiced NET30.
Step 6
Pre-production samples are delivered in 3 weeks. Orders are delivered in 5 weeks. 3-week rush service available.
Worldwide Shipping Included
Ship to USA, Canada, and over 100 countries worldwide at the price you're quoted.
Duties & Import Paid
No surprise charges—Our products are shipped with duties and import charges paid (USA & Canada only).
Express Shipping
Orders are shipped using a trackable service from DHL, UPS, FedEx, or equivalent courier.
3D Mockups
It takes our artists about 1-2 business days to provide a 3D mockup of your design. Revisions are usually submitted to clients within 1 business day.
Pre-production Sample
Pre-production samples (optional) take about 3 weeks for delivery. For projects with shorter lead times, we can send generic samples instead.
Order Processing
For order quantities of 5000 pairs or less, the typical delivery time is 5 weeks. Add 1 week of lead time for each additional 5000 pairs.
Rush Delivery
For urgent projects, the lead time can usually be reduced by 1-2 weeks. Check with us for rush service availability. A 20% charge applies to rush orders.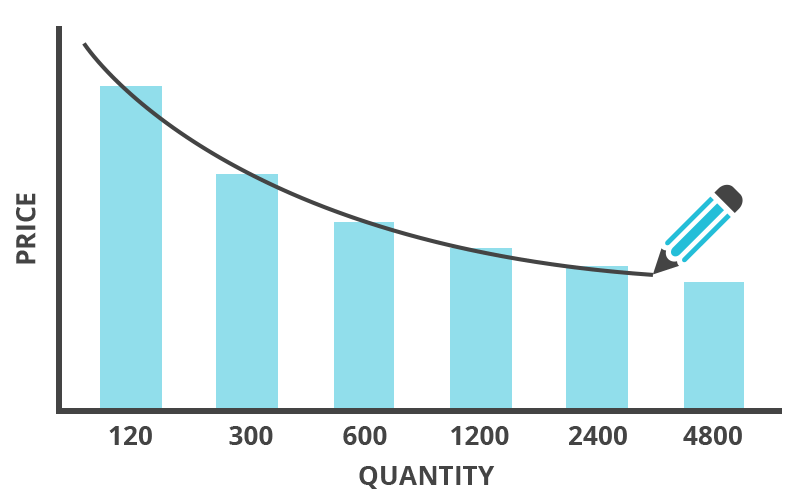 Instant quotes available on product pages
Prices include shipping, setup, & import to USA & Canada
Competitively priced minimum orders of just 120 pairs
No extra charges for multiple yarn colors and logos
Special pricing for retailers and distributors
VIEW PRODUCTS NOW
UPFRONT
Individuals and new customers placing minimum orders will be required to pay upfront by credit card via PayPal or wire transfer. Orders will ship once payment has been received.
NET 30
Existing customers with balances of less than $10,000 may be granted net 30 terms. The invoice date will be based on the shipping date of your order. Payment options include check and wire transfer.
DEPOSIT
Existing customers placing orders valued above $10,000 will be required to make a 50% deposit by credit card via PayPal, check, or wire transfer. The balance will be subject to net 30 terms.
What type of customization methods does EVERSOX use?
We specialize in custom knit socks whereby graphics are woven directly into the sock fabric during production. This type of customization provides the most natural-looking and durable results. Custom knit socks also allow a broad canvas to work on which means that you can customize virtually every part of your sock including placement of logos, text, and patterns. We also offer embroidery, screen printing, and grips as customizations that can be added to your custom knit socks.
How many colors can I use in my design?
Our sock knitting machines can handle up to 6 yarn colors per sock design. Please note that black and white yarn colors count towards this limit.
I can't find the material I'm looking for. Can EVERSOX source specific materials?
We do have an extensive yarn supplier network that we use to source specialty yarns. However, many of these special order yarns carry larger minimums.
Can you do an all over print on the socks?
Yes, we do make all-over custom printed socks. However, the print method is in the form of custom knitting, not sublimation printing. We do not offer custom sublimated socks.
What is your return policy if my order does not arrive on time?
For time sensitive orders, please ask us about our current schedule and rush service. We can provide guarantees on our production completion date, but can not guarantee transit times.