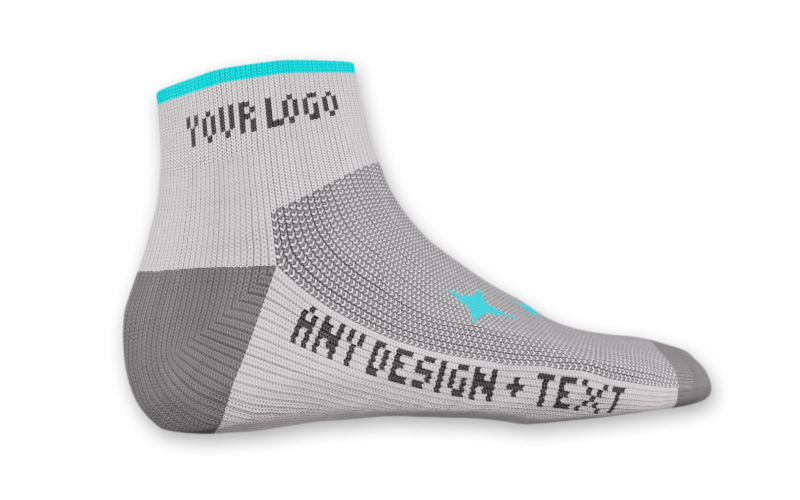 With over 2000 designs manufactured & 50 major brands served since 2010, EVERSOX is a trusted supplier to businesses, retailers, & distributors.
Utilizing a large selection of knitting machinery and materials, we can build custom socks for virtually any application required. Whether sourcing locally or internationally, your socks are made to order & delivered in 3-5 weeks.
We pride ourselves on quick service, exceptional design ability, and efficient delivery. Contact us today to get started on your custom socks.
Distributors
Businesses
Retailers
Colleges
Brands
Our Clients
We work with small businesses, global brands, colleges, promotional products distributors, and charities.
Design Experience
With over 2000 custom knitted designs under our belt, our experience with custom socks speaks for itself.
Knitting Equipment
Access to 100+ knitting machines ranging from 84 to 200 needles, domestically and internationally.
Art
Shipping
Sampling
Rush Lead
Total Lead
Lead Times
From design approval to delivery, we'll have your custom socks delivered to your doorstep within 3-5 weeks.
CLIMATE CHANGE
Our office operations are carbon neutral through the use of carbon offset credits.
HOMELESSNESS
Donations of socks to local homeless shelters helps those in need.
CHARITIES
We support health, environmental, and social charities through donations.
PROCESS IMPROVEMENT
Monitoring the efficiency of operations helps reduce material and energy waste.