Communicating your sock design idea to us helps ensure our artists create a digital proof to your liking. When requesting a 3D mockup through one of our product pages, here are the methods you can use to communicate your design idea to us:
Use our sock template (left) in a format that's most convenient for you
Provide a detailed description (no images or artwork necessary)
Use your own template if you've already prepared one
Attach a photo of a similar product that you want to emulate
Call us if you have any questions before submitting your mockup request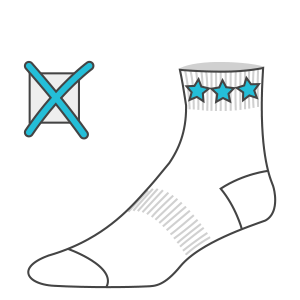 Graphics in the Cuff
The cuff is the topmost area of a sock, commonly ribbed in appearance and stretchy. Because this area is prone to stretching, it is considered a poor place to put a logo. Most logos are not suitable to be placed in the cuff area (large, simple logos are the exception).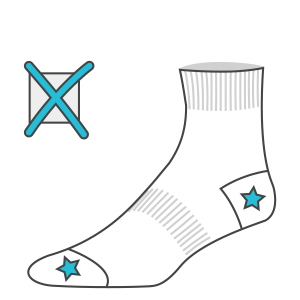 The Heel and Toe
The heel and toe areas of the sock are where knitting machines perform extra sequences in order to form the pocket-like shapes. Due to this, the machines are unable to perform knit-in designs in these areas. Only use solid colors for the heel and toe areas.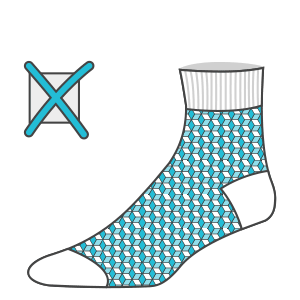 Detailed Graphics
There are limitations to how detailed your sock design can get. Due to the nature of knit-in designs, very small and complex logos/designs are not suitable for custom knitted socks. Please feel free to contact us before submitting your mockup request if you think this applies to your design.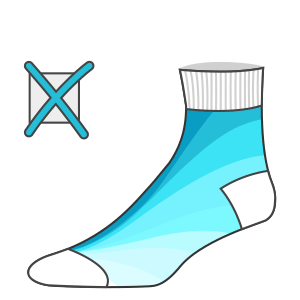 Number of Colors
Our machines are able to accommodate up to 6 yarn colors per design. Yarn colors are best communicated to us by using the Pantone solid color formula guide. We will use your provided pantone codes when selecting from the 1000's of yarn colors we have available.

No-Show
Falls just below the ankle. Commonly used in athletic socks.
Ankle
Falls just above the ankle. Commonly used in athletic socks.
Quarter
Falls about 2 inches above the ankle. Often used in outdoor socks.
Crew
Falls just below the calf. Most common sock length.
Mid-Calf
Falls on the calf. Commonly used in dress socks.
Knee
Falls just below the knee. Commonly used in casual socks.
Have your socks delivered with your choice of custom printed packaging. See packaging examples on portfolio page.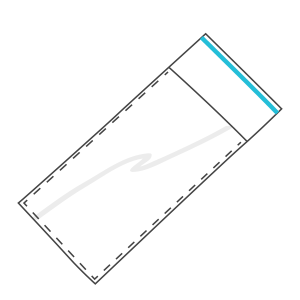 Polybag
Each pair is individually packed into a clear polybag. Polybags are made from a 2 mil plastic and have a resealable flap. Custom printing on polybags is not available.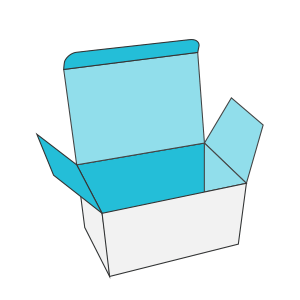 Cardstock Box
Boxes can be designed to hold individual or multiple pairs of socks and are printed on sturdy 18pt cardstock.
Our expertise in knitting extends to other great custom knitted apparel and accessories. Contact Us for more details.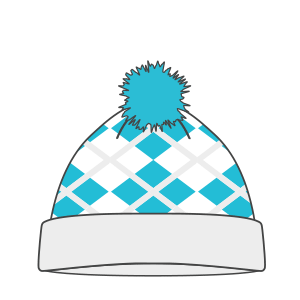 Beanies
Made with high bulk acrylic or other heat retaining materials, your custom beanies can be knit with or without a fold-over cuff and pom-pom. All custom beanie orders carry a minimum order of 300 units.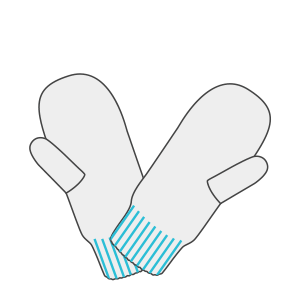 Mittens
Custom mittens can be knit in glove format with fingers, as regular mittens, or as hybrid convertible mittens. An acrylic outer shell and polyester inner liner is used. Custom mittens carry a minimum order of 300 pairs.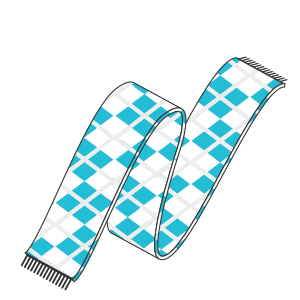 Scarves
Custom scarves are available in various lengths and thicknesses. Acrylic scarves can be customized on both sides and feature up to 4 color designs. Custom scarves carry a minimum order of 300 units.